Summer Camp & Camperships
Jewish summer camps fuse the activities, friendships, and communal life of traditional camps with the Jewish values, role models and culture of our shared heritage. This uniquely immersive experience provides a confidence-building opportunity in which campers experience joy and discovery in a communal Jewish setting. Children learn confidence, skill-building and socialization by living in a community. They learn how to manage in a diverse group of peers, and they face new situations and overcome challenges on a daily basis. At Jewish camp, adult role models and mentors create safe spaces for campers to grapple with complex ideas based in Jewish values, texts, and traditions – topics that secular schools and camps might not be able to address. Jewish camp is thus able to provide balance by creating space for spiritual, emotional and physical growth for campers.
---
A Jewish summer camp experience is among the best things one can do to build, maintain, and strengthen Jewish identity. Moreover, spending a summer at camp is fun! While there are several Jewish camps available, we encourage our children to attend our Reform Movement's camps, Eisner, Crane Lake and 6 Points Sci-Tech Academy. These camps provide a creative setting for Jewish living and learning through camp programming. They are places where your children will make lifelong friends, embrace new experiences, and explore what being Jewish means to them. While Eisner and Crane Lake offer traditional camp activities such as sports, arts, swimming, boating, and outdoor adventure, Sci-Tech specializes in project-based scientific learning and exploration offering instruction in robotics, environmental science, video production, and more. We invite you to find out more about Eisner, Crane Lake, and Sci-Tech Camps and their commitment to providing your child with fun, safe and unforgettable summer experiences. For more information, please visit the website.
Watch URJ Eisner, Crane Lake, & Sci-Tech video
---
6 Points Sports – North Carolina offers intensive high quality sports instruction while providing individualized attention to each athlete. In fact, we've got a line-up of passionate sports camp coaches and counselors to help. Our programs are open to athletes entering grades 4 through 11.
Athletes take their game to a whole new level! Our unique approach to Jewish education promotes Jewish identity building throughout the course of each day. Our campers not only improve their athletic abilities, they build self-confidence, strong connections to their peers and grow into proud Jewish athletes. For more information, please visit the website.
Watch URJ 6 Points Sports Academy Videos
---
URJ 6 Points Creative Arts Academy
Create. Connect. Celebrate.
Mentored by the best in their field, young artists are drawn together in a dynamic community to experience camp, explore their passions, and improve their skills in culinary arts, dance, instrumental or vocal music, theatre, and visual arts. For more information, please visit the website.
Watch URJ 6 Points Creative Arts Academy video
---
Click HERE for information on ALL URJ Youth Programs!
---
Other Summer Camps Not Connected to the URJ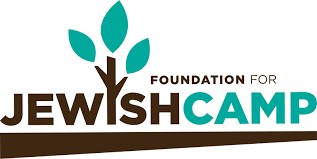 Click HERE for more information about Jewish Summer Camping!

---
Some Great Articles About Summer Camp!
Why The World Needs Summer Camp
How the URJ Camps Prepared Me to Be a NFTY Leader
Skip the Internship. Go to Camp
All I Really Need to Know, I Learned at Summer Camp
The Magic of Jewish Camp
The Comforting Power of Jewish Camp
With So Many Opportunities, Why Camp?
---
There are two non-need based camp scholarships available to members of Congregation B'nai Shalom, The Steve Meltzer Youth Summer Experience Scholarship Fund and the Freelander Family Scholarship Fund Camping Initiative. To qualify, campers must be enrolled in and regularly attend our religious school (80% attendance), and attend any approved Jewish camp program with strong Jewish educational and experiential components. The Steve Meltzer Scholarship is also available for students attending their camps' Israel trips.
The Steve Meltzer Youth Summer Experience Scholarship Fund is supported by your direct donations and by the proceeds from registering your Stop & Shop Card in the A+ program. Please consider supporting this Scholarship Fund.
The Jewish Federation of Central Massachusetts (JFCM) offers generous scholarships to first time campers, with the support of the Freelander Family Scholarship Fund Camping Initiative. This fund provides four $1500 scholarships for campers in grades 2 through 5 who are attending Jewish summer camp for the first time. In addition, the JFCM has a limited pool of scholarships for resident camps. In addition, you may apply for the One Happy Camper Scholarship which offers up to $1000 for first time campers.
Please note that if your child became Consecrated at Congregation B'nai Shalom, you received a URJ Camp Gift Certificate. If you have any questions about the scholarships or can't find your Gift Certificate, please contact Debbi Morin.
Scholarship Application Forms
The Steve Meltzer and Freelander scholarship applications should be submitted by February 15, 2021 to Debbi Morin, Youth Educator.
STEVE MELTZER YOUTH SUMMER EXPERIENCE SCHOLARSHIP FORM
FREELANDER SCHOLARSHIP APPLICATION
The JFCM Overnight Camp Scholarship Application AND General Scholarship Form should be submitted by February 15, 2021 directly to JCFCM.
JFCM OVERNIGHT CAMP SCHOLARSHIP APPLICATION
GENERAL SCHOLARSHIP FORM FOR ISRAEL AND OTHER JEWISH NON CAMP PROGRAMS
There is also the One Happy Camper Scholarship which offers up to $1000 for first time campers https://www.jewishcamp.org/one-happy-camper/.
Please note that the PJ Library One Happy Camper Scholarship Fund, which is not based on where you live or which camp you attend, gets depleted quickly, so you should apply as soon as possible.
Thu, December 2 2021 28 Kislev 5782